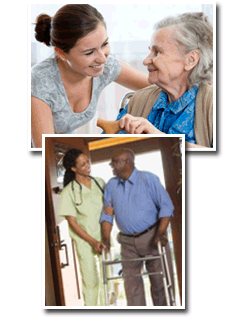 >> Need to come in?
Map to Home Helpers in
423 Burmont Road,
Drexel Hill, Delaware County

Map to Home Helpers in
2921 Windmill Road
Suite 2
Sinking Spring, PA 19608
Home Helpers is looking for the best of the best. Are you the kind of person that shows up for work no matter what the weather is like? Are you the kind of person who's trustworthy enough to become an integral part of someone's life? Are you ready for more than the next job? If so, you may meet the qualifications to be a Home Helpers Caregiver.
Home Helpers is looking for caregivers with experience in home care, family caregiving or any other caring field. Some agencies want warm bodies, we want warm hearts. Please read the job description and then submit an application. After we review your application you may be contacted for a personal interview to learn about us.
Job Summary
Caregivers are also called Homemakers, Home Health Aids, and Personal Care Assistants to name a few. They help take care of, any and all, people requiring assistance, at times, when they cannot complete tasks themselves. This may include the elderly or anyone in need of help and those recovering from a recent injury or illness.
>> Click for the entire description and to apply